LionDesk is great for those that prefer a simple and clean user interface. Tracking your calls and emails is a piece of cake and contacts can be easily filtered using tags or relevant fields. By being able to manage all your client interactions in one place, you ensure that deals and relationships are never neglected.

Video Emailing and Texting
Video Emailing and Video Texting integrated right in your CRM. As far as we know, nobody else is doing this yet. These Video emails and texts can be part of your drip campaigns so that your clients are given your personal touch as you guide them through the process or even used in mass email/text marketing efforts.

Drip Marketing And Auto Responders
Build your own drip campaigns and templates or customize those shared by other LionDesk users. You never have to remember to follow up, because it happens automatically according to the rules you specify. Simple reports will show you which campaigns are most effective by measuring open and click through rates.

Let Us Show You How To Get LionDesk for...
LionDesk is only $25 per month, or $250 per year which gives you 2 months Free!
Want to save even more?
888-509-0367
Use your own code to give others a discount, while also reducing your monthly bill!
Get a Free 30 Day Trial By Clicking Here!
Property Plan tools help ensure that you stay on top of all your important deal related tasks. The system comes configured several useful plans already, such as for closings, listings, and escrow. Of course you are able to create your own task lists as well so that LionDesk works the way you do.

Click to Dial & Optional Power Dialer
LionDesk allows you to Click-To-Call via your caller ID. You can even have the calls connected for you automatically from your drip campaigns or tasks!
For an additional $49 per month, you can have access to the LionDesk PowerDialer (beta) tool that will help you speed through your calls in record time.
Easy Document Management & Multi-Device Access
Easily upload important documents, presentations and other files to your LionDesk, associating them with specific contacts. This way those files will be right at your fingertips when you need them. Even better, you can simply email the files to your LionDesk account.
You can also access LionDesk from any device!
LionDesk was designed with teams in mind. Leads and contacts can be shared with other team members and even distributed based upon criteria such as performance or zip code.

Your leads will get an instant response from you via your auto responders when they are automatically imported from Trulia, Zillow, Realtor.com, or IDX websites, even from friends and family via Facebook!

Deal And Pipeline Management
LionDesk gives you a simple and clear picture of the deals in your pipeline. You can customize the stages to so they are in line with your specific processes.

Need Training Or Customizations for LionDesk? Let Raging Sanity Consultants Help!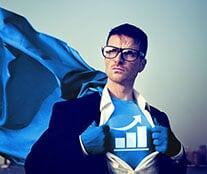 We are here to assist you and your team get the most out of LionDesk. We can help you define your processes and map them onto your custom LionDesk solution. Then we can give you the training you need to ensure that you are getting all you can out of your investment. Let us help you hit the ground running so that you start seeing a speedy return on your investment.
We offer 1 on 1 training, as well as group seminars. Contact us today for availability and pricing.