Our "Go To" for SEO & Digital Marketing
Kelly at is a wealth of knowledge about marketing in the digital age, especially when it comes to Search Engine Optimization. She can help you will all aspects of your online presence, from social media marketing to web design. What I'm most impressed with is her integrity when it comes to sales. She's great at sales because she is always about the Win/Win , focusing on relationships rather than short-term gain."
Servers, Security, Hardware - Sales & Service Done Right!
"I've bought many products from Russ over the years and I keep coming back. That's not just because his crew are experts in their field or because they can find even the most obscure parts when I need them, but because Russ is a knowledgeable and trusted adviser about industry developments regarding PCs, networking and security. You don't last in this industry as long as they have without their kind of quality and integrity."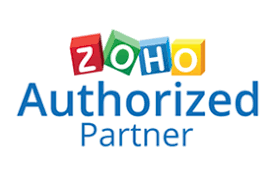 Zoho
®
Enterprise Quality CRM Priced for Small Business
Zoho is an amazing suite of affordable, integrated applications for small to medium sized businesses. Manage automated marketing campaigns, customer relationships, support tickets, projects, events, accounting, products, websites, document storage, knowledge repositories, web & email forms, online chat bots, customer portals and so much more! Packages and pricing is highly flexible so you only pay for what you need. Want it all? With Zoho One you get all 40 Zoho applications for only $75 per user per month!
Salesforce®
The leading CRM system in the world!
When properly implemented, Salesforce will help you close more deals in less time, keep leads flowing into your pipeline, automate those boring tasks, improve your reps productivity, improve management's insights, and give your customers the attention they deserve. Why is Salesforce the leading CRM platform in the world? Because it is so powerful, flexible and extensible that it can meet any business need of any sized business from solo sales-jockeys to large enterprises.
RingCentral®

The best Unified Communication as a service platform!
It's more than just the top rated VOIP solution. It is the leader in Unified Communications as a Service offering phone, fax, messaging and automated attendant all on one easily managed platform with click-to-dial integration with all the top business solutions such as Zoho®, Salesforce® and Zendesk®. It's great for decentralized workforces, and those that want to present a more professional image. From single users to large, multi-site call centers, RingCentral is the best Omni-channel communication system on the market today!
Zendesk®

Powerful Customer Service Done Simply!
A powerful and scalable customer service platform that is also very affordable. Integrated features include service tickets, self-service, knowledge base, chat, call-center and reporting. If your small to medium sized business needs to improve its customer service, this is the technology standard to look to.
LionDesk
​Marketing Automation tool for Realtors

The Premier solution for Realtors that is incredibly simple to use yet offering powerful features such as video SMS texts and emails, customizable and shareable drip campaigns and team collaboration features. Non-realtors who want an entry level CRM tool should really consider LionDesk.